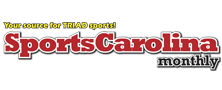 Prep
The 5th annual Josh Level Classic All Star Basketball game will be streamed via Netcastsports.com on Saturday May...

What started out in March 2012 as a way for Kishon Bishop (Blue Chip Basketball Academy/Hope & Hope...
The recruitment of Vernon Carey Jr. is going to be something to monitor, as...

Zion Williamson is the No. 2 overall recruit in the country according to ESPN...

Number two overall recruit Zion Williamson has set a date to announce his recruiting...