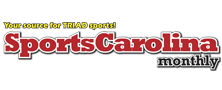 Pop Culture
On Saturday, Lifetime aired its latest biopic, "Surviving Compton: Dre, Suge & Michel'le," the story of R&B singer...

The fact that technology giant Amazon and internet radio service Pandora were both looking to expand their presence...
Last June, on the happy occasion of Prince's 57th birthday, I published a ranking...

Eight years on from the launch of Marvel's cinematic universe with Iron Man in...

Kanye West paid a moving tribute to A Tribe Called Quest rapper Phife Dawg,...