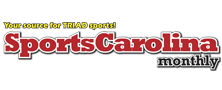 Bowman Gray Racing
By Cody Heacox Were just four weeks into the Bowman Gray Racing season, you could say things are...

Bowman Gray fans Week Two is officially in the books. After what was a rainy week, the clouds...
by Cody Heacox  In the words of assistant flagman Jeff Bunton, the season opener...

By Cody Heacox Ladies and Gents welcome to my edition of the 2018 Bowman...

By James Stewart As the new decade began at Bowman Gray Stadium, in 2000,...