The Panthers will plug in former Broncos lineman Matt Paradis at center, as he agreed to a three-year, $27 million deal.
A breakdown of the Carolina Panthers' 2019 free-agent signings.
Matt Paradis, C
The Panthers agreed Tuesday to terms with Matt Paradis on a three-year deal worth $27 million. Here's a closer look at the center, who spent the previous five seasons with the Denver Broncos:
What it means: Finding a replacement for retired five-time Pro Bowl center Ryan Kalil, not only a leader on the field in protecting quarterback Cam Newton but also a key leader in the locker room, was a goal for coach Ron Rivera. He got both in Paradis, a 29-year-old veteran who is considered an above-average pass protector, according to grades by Pro Football Focus. There really wasn't another player on the line who fit the leadership qualities Kalil brought. So with Paradis at center over Tyler Larsen, the Panthers appear set to keep left tackle Matt Kalil, who didn't play last season because of a knee injury. That doesn't mean the Panthers definitely won't re-sign free agent tackle Daryl Williams, but cap space is tight. To do so likely would mean releasing Matt Kalil, which would clear $7.25 million under the cap but create $14 million in dead money. Rivera said at the combine that he was planning to have Kalil under contract.
What's the risk: Paradis suffered a fractured fibula in the ninth game last season and spent the rest of the year on injured reserve, so he'll have to pass a physical before the deal becomes official. But Paradis said on NFL Network at the combine in Indianapolis that he was ahead of schedule, so it appears he would be ready for the season. Barring a setback there, the risk is minimal. The Panthers always have Larsen as insurance if Paradis' recovery is delayed.
Taylor Heinicke, QB
The Panthers are signing Heinicke to a one-year deal. Details were not immediately available. Here's a closer look at the quarterback who backed up Cam Newton last season:
To read more from this article click the link below
Source: http://www.espn.com/blog/carolina-panthers/post/_/id/31909/carolina-panthers-2019-free-agent-signings-taylor-heinicke-returns-as-backup-qb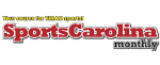 History of Bowman Gray Stadium
Carolina Panthers
How the Raptors have come back from a 2-0 deficit, Will Kawhi stay?, did...

Tight end Greg Olsen said he's been "cleared for everything for a while now,"...