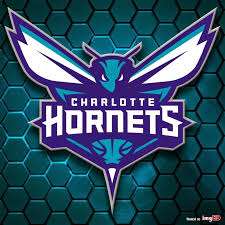 The Charlotte Hornets began the All-Star break Thursday night after getting crushed by the Orlando Magic 127-89. The loss was the second in a row for the Hornets and puts their record at 27-30. The team is currently the seven seed in the Eastern Conference Playoff picture, but only lead the Pistons and Heat by half a game and the Magic by a game. At the break both the Pistons and Magic are trending better than the Hornets.
The Magic win last night was their fifth in a row and their seventh in the last ten games, while the Pistons have won sis of their last ten. Over the same stretch the Hornets have won just four of their last ten games.
With 25 games left in the regular season the Hornets will need a strong finish to assure themselves of a postseason berth. The good news for Charlotte is 13 of those games will come at home where the Hornets are 21-8 this season. The bad news the remaining schedule is loaded with playoff and potential playoff teams.
14 of the Hornets final 25 games come against teams with winning records. Including two games each against the Warriors, Raptors and Rockets. The Hornets will also face the teams they are surrounded by in the standings, they'll play the Nets and Heat twice and the Pistons and Magic once.
This is a great weekend for Charlotte hosting All-Star Weekend and one the city has been waiting years for. However, after his weekend the pressure will be on the Hornets. First to make the playoffs and then to convince Kemba Walker to stay. With the conversations around Walkers upcoming free agency becoming more frequent and the Hornets difficult remaining schedule it's hard not to wonder how missing the playoffs may affect his decision this summer.