The Bucks defeated the Hornets tonight in Milwaukee by a final score of 131-114, improving their NBA-best record to 50-16. The Bucks are the first team to reach 50 wins this season, the first season in which Milwaukee has earned that distinction since 1973–74. Giannis Antetokounmpo led all scorers with 26 points (7-11 FG), 13 rebounds and 6 assists, while Brook Lopez added 25 points (7-11 FG) and 8 rebounds for the Bucks. The Hornets were led by Kemba Walker, who tallied 25 points (11-22 FG), 4 assists and 3 rebounds in the losing effort. With the loss, the Hornets fall to 30-36 and the Toronto Raptors have clinched an NBA Playoff berth as a result.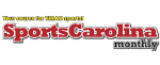 The Rundown – Most Hated UNC/Duke players
Carolina Panthers
Carolina passed on Irvin early in 2012 draft in favor of Luke Kuechly; now...

Veteran left tackle Matt Kalil has been released by the Panthers. CHARLOTTE, N.C. —...