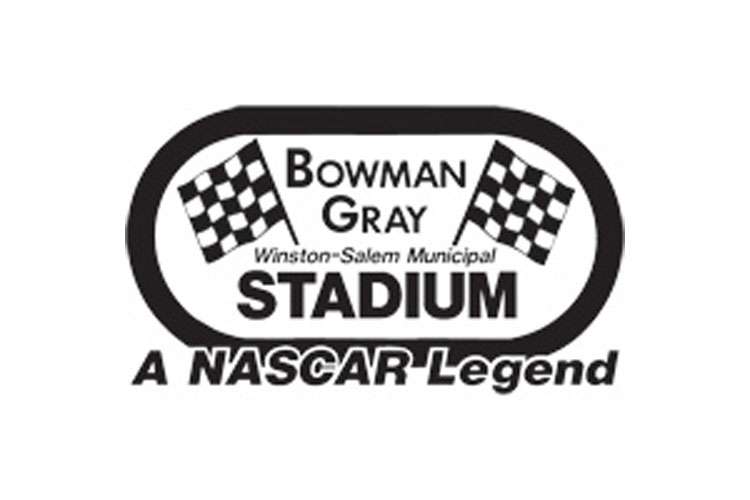 2019 POINTS STANDINGS
going into May 4


BRAD'S GOLF CARS MODIFIED SERIES
RANK
CAR
DRIVER
POINTS
1
15
Brian Loftin
50
2
83
Tim Brown
48
3
16
Chris Fleming
46
4
75
Lee Jeffreys
44
5
5
Randy Butner
42
6
18
Daniel Yates
40
7
44
Daniel Beeson
38
8
4
Jason Myers
36
9
1
Burt Myers
34
10
66
Ronnie Clifton
32
11
79
James Civali
30
12
3
Danny Propst
28
13
22
Jonathan Brown
26
14
07
Johnny Sutton
24
15
19
Brandon Ward
22
16
73
Andy Jankowiak
20
17
31
Zach Brewer
18
18
8
Darin Redmon
16
19
53
John Smith
14
20
00
Kevin Orlando
12
21
24
Andrew Harrah
10
22
50
Michael Clifton
8
23
12
Dean Ward
6
24
30
Brennan Poole
4
25
40
Frank Fleming
2
77
Susan Harwell
2
81
Zack Clifton
2
MCDOWELL HEATING & AIR SPORTSMAN SERIES
| | | | |
| --- | --- | --- | --- |
| RANK | CAR | DRIVER | POINTS |
| 1 | 02 | Derek Stoltz | 50 |
| 2 | 21 | Tommy Neal | 48 |
| 3 | 12 | Justin Taylor | 46 |
| 4 | 07 | Kevin Neal | 44 |
| 5 | 92 | Kyle Southern | 42 |
| 6 | 2 | Amber Lynn | 40 |
| 7 | 19 | Michael Adams | 38 |
| 8 | 50 | Russ Dalton | 36 |
| 9 | 03 | Sterling Plemmons | 34 |
| 10 | 31 | Chase Robertson | 32 |
| 11 | 17 | Michael Caudill | 30 |
| 12 | 5 | Bubba Tilley | 28 |
| 13 | 55 | Zack Ore | 26 |
| 14 | 25 | Matt Bodenheimer | 24 |
| 15 | 4 | John Holleman | 22 |
| 16 | 7 | Dylan Ward | 20 |
| 17 | 3 | Jeff Garrison | 18 |
| 18 | 22 | Wesley Thompson | 16 |
| 19 | 27 | Coy Beard | 14 |
| 20 | 38 | Mitch Gales | 12 |
| 21 | 48 | Robbie Brewer | 10 |
| 22 | 05 | Spencer Martin | 8 |
| 23 | 30 | Blake Shupe | 6 |
| 24 | 56 | Fishel Dale | 4 |
LAW OFFICES OF JOHN BARROW STREET STOCK SERIES
| | | | |
| --- | --- | --- | --- |
| RANK | CAR | DRIVER | POINTS |
| 1 | 69 | Gerald Robinson Jr | 50 |
| 2 | 98 | Billy Gregg | 48 |
| 3 | 02 | David Creed | 46 |
| 4 | 08 | Jacob Creed | 44 |
| 5 | 97 | Jeremy Warren | 42 |
| 6 | 1 | Christian Joyce | 40 |
| 7 | 19 | Corey Rose | 38 |
| 8 | 16 | Brad Lewis | 36 |
| 9 | 13 | Kevin Gilbert | 34 |
| 10 | 15 | Nick Wall | 32 |
| 11 | 22 | Brian Wall | 30 |
| 12 | 33 | Dennis Lanier | 28 |
| 13 | 28 | Nate Gregg | 26 |
| 14 | 62 | Kevin Hedgecock | 24 |
| 15 | 23 | Andy Spears | 22 |
| 16 | 0 | Shane Tuttle | 20 |
| 17 | 40 | Taylor Robbins | 18 |
| 18 | 00 | Donnie Martin | 16 |
| 19 | 99 | Bryan Sykes | 14 |
| 20 | 52 | Fletcher Whaley | 12 |
| 21 | 2 | Willie Wall | 10 |
| 22 | 29 | Bradley Potts | 8 |
Q104.1 STADIUM STOCK SERIES
RANK
CAR
DRIVER
POINTS
1
1
Grayson Keaton
50
16
Stephen Sanders
2
81
Chuck Wall
48
35
Johnny Baker
3
47
Tyler McDonald
46
70
Jeffery Burrow
4
60
Brad Mickalowski
44
3
K.C. Myers
5
27
Austin Cates
42
33
DJ Dean
6
31
Kyler Staley
40
24
A.J.Sanders
7
22
Adam Thomas
38
29
Cody Arrington
8
76
Billy Cameron Jr
36
68
Tyler Bush
9
01
Derek Taylor
34
54
Justin Owens
10
37
Josh Osborne
32
18
Jonathan Simacek
11
14
Ken Bridges
30
03
Cody Gum
12
43
Brandon Brendle
28
23
Blake Spears
13
20
Scarlett Dahmer
26
25
Justin Emory
14
80
Luke Smith
24
10
David Hopkins
15
34
Steven Stoneman
22
0
Carlos Clifton
16
74
Matt Alley
20
17
79
Junior Smith
18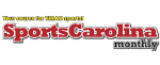 Carolina Panthers/NFL
What should the Cowboys pay Dak Prescott? When should the rookie QBs start? Jay-Z...

Now available on all major podcast outlets.
ACC Football
by Les Johns With two game-winning two-minute drives under his belt in just four...

By Aaron Beard/The Associated Press RALEIGH, N.C. — Reigning national champion Clemson has taken...

College Football is one month away, Ryan gives his best bets for the season....