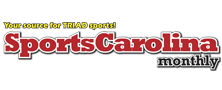 Bowman Gray Q&A – Randy Butner
By Cody Heacox
Welcome to this week's edition of Bowman Gray Q&A! This week I had the opportunity to interview driver Randy Butner. As Butner began his racing career in a dirt track car in 1979, then he went on to race in the NASCAR Busch Series from 1983 until 1986. He started racing Modifieds in 1987 and has since raced at Bowman Gray Stadium where he ranks 32nd on the all-time Modified Division wins list at Bowman Gray with 15.
Butner also races at other various tracks that are on the Nascar Whelen Southern Modified Tour to this day. Randy also drives an Ace Modified at Ace Speedway, where he went on to win the Ace Speedway Modified championship in 2010, 2012, and 2013. Not to mention he is also an instructor for the Richard Childress Race Car Technology Program at Forsyth Tech, that has seen graduates go on to Richard Childress Racing, Hendrick Motorsports along with other top teams in the series.
Q: What got you interested in racing?

A: My mom took my brother and I to Bowman Gray Stadium when we were kids, I was about 6 years old, the cars and drivers made such an impression on me at that young age. They were like gladiators and heroes. From that moment I always wanted to be racing something. I raced dirt bikes and motocross until I could move on to four wheels.
Q: What is it like being a teacher during the week and a race car driver on weekends?
A: They go together quite well. Working with young people that have the same passion for racing that I do is very inspiring. I have been teaching long enough that I'm seeing success stories and results from my former students and with me being an active driver the students know I'm not just talking the talk, but also walking the walk. There are numerous situations and incidences that happen in my racing career that I can use to better educate students in their chosen field of Motorsports.
Q: What is your most memorable race win?

A: It's always the last one! With the competitiveness in Motorsports, you never know when you might win again. There's an old saying, " you're only as good as your last race" and I think most racers cherish their wins, but immediately start working towards the next race and improving their performance.
Q: What holds your love/attention about racing?

A: The competition, the fans, the camaraderie, the times a child looks up to you as if you are bigger than life, all of this make the not so good days at the racetrack bearable and worth it. You have to remember that every day at the racetrack is not going to be a good day. There are times that test your resolve, but the things I just mentioned is what keeps you going back.
Q: You've been racing for a long time; do you think the racing has changed? If so, do you think it's changed for the good or the bad?

A: I was made aware last year by a race fan at Bowman Gray that of all the drivers that run the full season at BGS, I was now the senior driver. Talk about a slap in the face! Reality Check! Yes, I have witnessed many changes, some good, some not so much. So much is available now to anyone that has the finances. It used to be all about being smarter than the other guy and out driving him, but now money buys speed. In the cup series I think the radial tire hurt the quality of racing. And of course everyone has to be so P.C. now. Welcome to the United States of the Offended!
Q: We've talked before about how you raced in the Busch Series, which is now the Xfinity Series. Did you have the opportunity to race against some of the sports big names? Who were they?
A: Oh yes, those were the real deal. Sam Ard, Jack Ingram, Tommy Ellis, Tommy Houston, tough guys! No cool suits, no power steering and no WHINING! In that era Dale Sr., Darrell Waltrip, Harry Gant, those guys also ran the Busch Series. I'm grateful for being able to be a part of those times. Those will always be some of the best times of my racing career.
Make sure you come out to the Madhouse to see all the action May 6th. As the Modified series will battle it out for 100 laps, followed by a two 20 lap Sportsman race, along with the Street Stock and Stadium Stock races plus the 109 U Pull-It Chain Race.
Cody Heacox is the season beat writer for Bowman Gray racing for SportsCarolina Monthly. You can reach him by emailing johnsonmediagroup1@gmail.com!
Click here for reuse options!


Copyright 2017 SportsCarolina Monthly