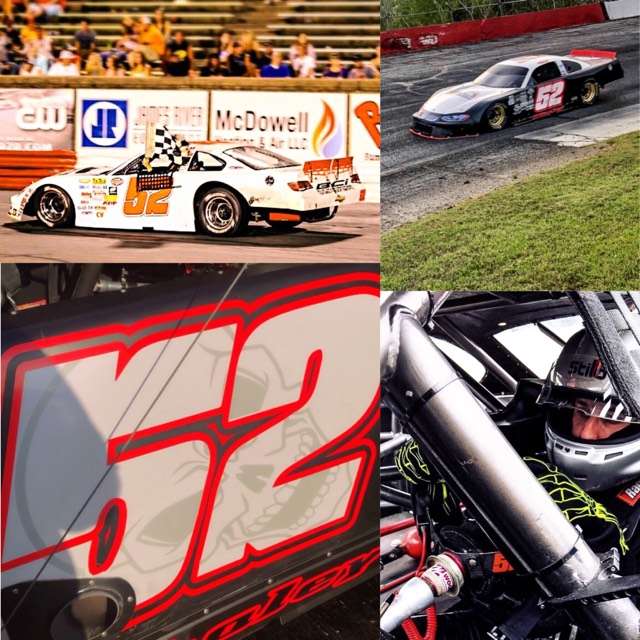 Ladies and Gentlemen welcome to this season's first Q&A, I had the opportunity to sit down and talk to last year's Caraway track champion Fletcher Whaley. He currently drives the number 52 in the Law Offices of John Barrow Street Stock Series along with competing in the 602 Super Limited Series. Hope you all enjoy!
Q: What was it that got you interested in racing?
A: Dad has been racing since I can remember, I've always been involved since day from helping him at Southern National, to driving myself since I was 17. It just been kind of a family tradition passed down from generation to generation.
Q: You've raced at Bowman Gray and other tracks over the years, Of all of your competitors who would you say you enjoy/enjoyed racing with? who could you easily get advice/pointers from?
A: Rock Harris, he's probably got more experience than anybody I've raced. He's always been there in a 602 race when I needed a hand
Q: What's your favorite meal to eat before and after the race?
A: Hands down Teds Kickin' Chicken and Kermit's it's always been a stadium thing.
Q: With your dad being a former racer, have y'all ever gone out and tried to see who could run the fastest lap time?
A: Oh yeah, ME! hands down any day of the week, twice on Sunday. Dad would say otherwise.
Q: You raced a few times last year then left, what made you wanna come back to the Madhouse?
A: The cost of having to race there is cheaper than anywhere else, not to mention the atmosphere and history of the track.
Q: Other than racing what do you like to do in your spare time?
A: There isn't really a whole lot of spare time when you race full time. But when I do get away from the track. I spend it with family and friends and have a good time.
Q: You work for Roush-Yates Engines, do you ever get a chance to talk to any of the Cup drivers? Have you ever asked for advice?
A: Haven't really asked for advice, Joey Logano, Ryan Newman, Corey Lajoie have come up to the shop and we've talked about things.
Q: With the Street Stock 50 coming up next week, what would it mean to you to win it?
A: It'd mean a lot; we've been trying to get that win the last 4 years now. We're hoping we can turn things around this year and bring the trophy back to Advance, NC. I feel good about our chances.
Q: Last question, it's something I like to ask drivers. "If you could race against any legendary driver (BGS or NASCAR) who would it be?"
A: Probably Tim Richmond or Dale Earnhardt. Two of the best to ever do it
I want to take the time to thank Fletcher Whaley for taking time and doing an interview with me! I also want to wish him good luck this weekend and the rest of the season! Be sure you check out this week's action as it is the Kevin Powell Motorsports 100, plus twin 25's for Sportsman along with Street Stock and Stadium Stock races, also it will be the first Chain race of the season sponsored by 109 U Pull It.