December 3, 2018 | Complete Release
DURHAM, N.C. – Duke freshman RJ Barrett earned his first conference award of the season, garnering ACC Freshman of the Week honors for his performances over the past week.
Barrett, who was also voted the ACC's preseason Freshman of the Year earlier this year, averaged a team-best 24.0 points and 8.0 rebounds in a pair of dominant wins over Indiana in the ACC/Big Ten Challenge (90-69) and Stetson (113-49) this week as No. 3 Duke improved to 7-1. The rookie scored 22 points on 9-of-18 shooting with a game-high nine rebounds and two blocks in Tuesday night's win over Indiana – the Blue Devils' seventh-straight win in the ACC/Big Ten Challenge, which improved Duke to a Challenge-best 18-2 in the event.
The native of Mississauga, Ontario, followed that with the first game in Duke history of a player going for 25+ points, 7+ rebounds, 7+ assists and 4+ steals, as Barrett scored a game-high 26 points with seven rebounds, seven assists and four steals in just 18 minutes against Stetson on Saturday. Barrett was 12-of-14 from the field in the win over the Hatters, and was 21-of-32 (.656) from the field, including 4-of-8 from three-point range for the week. He is leading the ACC in scoring at 23.1 points this season.
This is the second ACC Freshman of the Week for a Blue Devil this season, as Zion Williamson was honored on November 12. Over the last five-plus seasons, Duke has earned more than half of the ACC's Freshman of the Week honors (47 in a possible 91 weeks).
The third-ranked Blue Devils return to action this Wednesday, welcoming Hartford to Cameron Indoor Stadium for a 7 p.m. matchup on ESPN2.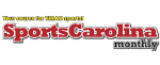 Carolina Panthers/NFL
The Carolina Panthers have released head coach Ron Rivera in a statement from team...

Is this the end? Is this what the beginning of the end looks like?...
ACC Football
Wake Forest vs. Syracuse: The Orange got it done over the Demon Deacons in...

Miami vs. Duke: The Blue Devils ended their season on a high note with...

North Carolina vs. NC State: The Tar Heels became bowl eligible after defeating NC...