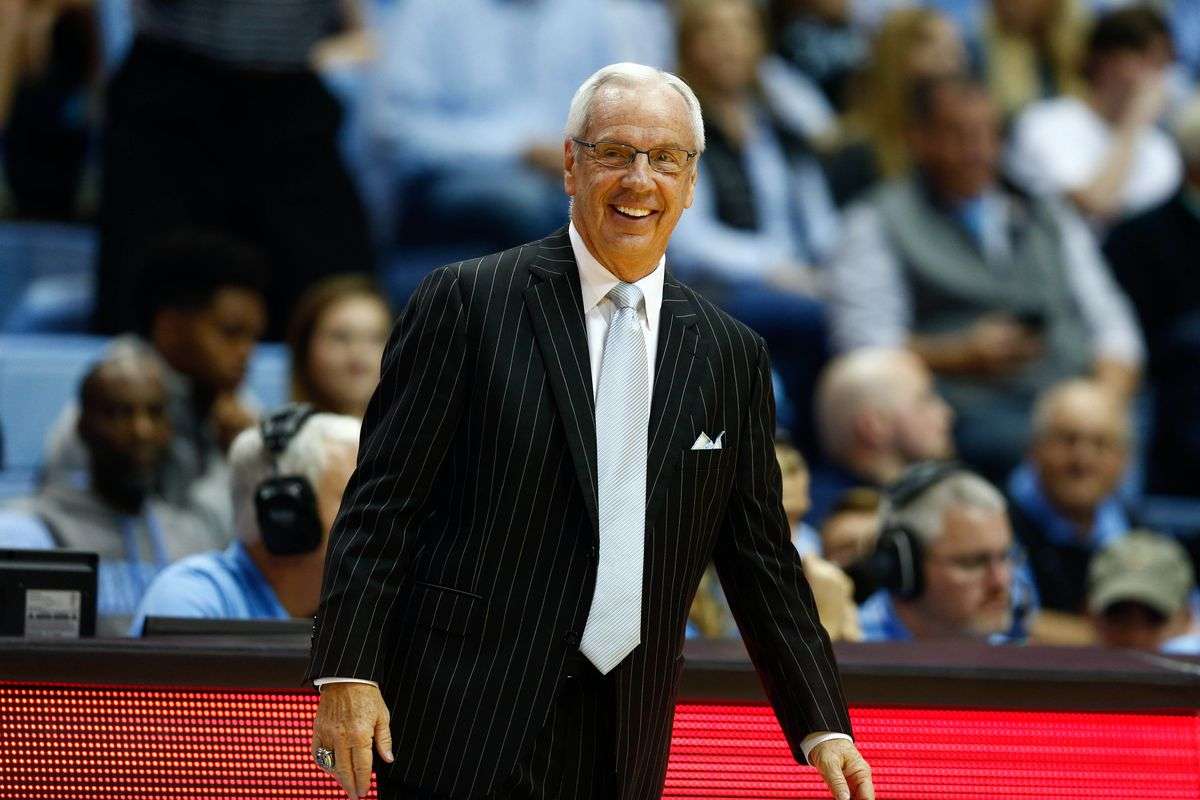 One of the most tradition-rich programs in college basketball will be on display throughout the 2019-20 season as fans will get a rare all-access look into the inner workings of the North Carolina men's basketball program with All Access: A Season with Carolina Basketball. The multi-part series will debut in October and air exclusively on ACC Network (ACCN), the new, 24/7 national platform launching on August 22, 2019.
"We are excited to showcase one of the most successful basketball programs of all time in a dedicated season-long access series," said Stacie McCollum, senior director of programming and acquisitions. "All Access: A Season with Carolina Basketball will provide fans a first look at the new players and an unfiltered experience with the Tar Heels both on and off the court. We have a unique opportunity to follow hall of fame head coach Roy Williams during this special season as he is nine wins from passing his mentor, the legendary Dean Smith, on college basketball's all-time wins list."
The Carolina Family
A program synonymous with championships, including seven national titles, 32 regular-season ACC crowns, 20 Final Four appearances and 18 ACC Tournament championships, head coach Roy Williams looks to continue the Carolina winning tradition after losing its top five scorers from last season.
In addition to a core of veteran Tar Heels, led by returning starter Garrison Brooks and senior Brandon Robinson, UNC landed a top 10 recruiting class that includes in-coming freshmen Cole Anthony (No. 2 on ESPN's 100 list) and Armando Bacot (No. 18), as well as securing two sought-after grad transfers in Justin Pierce and Christian Keeling. Viewers will get an inside look at how this unique team bonds and grows together as the Tar Heels are again poised to make a run at an ACC title.
The series will highlight the many dimensions of the North Carolina basketball program, its notable alumni and what it's like to be part of the Carolina Family.
ACCN cameras will have exclusive access to daily North Carolina basketball activities along with a variety of off-the-court events. The series will feature:
-Tar Heels at practice, workouts, home games at the historic Dean E. Smith Center, around campus and team bonding excursions
– Road trips and the rigors of North Carolina's 31-game regular-season schedule
-A behind-the-scenes look at Carolina's annual Late Night with Roy event that tips off the 2019-20 season
-First-hand accounts from Tar Heel icons, and a peek inside their famous pick-up basketball games
North Carolina Opens the 2019-20 Basketball Season on ACCN
North Carolina, which is ranked sixth in ESPN's Way Too Early Preseason Top 25, opens the season on ACCN against Notre Dame on Wednesday, Nov. 6, marking one of the first ACC basketball games to air on the network.