Duke vs. Pittsburgh: In an exciting high scoring game between the Duke Blue Devils and the Pittsburgh Panthers, Pitt came back from an early deficit to win 54-45 in the final seconds. Kenny Pickett hit Maurice French for the go-ahead touchdown with five seconds left. The game saw Pittsburgh go for 634 yards of total offense, 484 of which came on the ground, and Duke went for 619 total yards in the loss.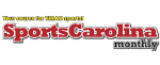 The Rundown – When will Harper and Machado sign
Carolina Panthers
The Carolina Panthers believe Cam Newton could be ready for training camp after last...

CHARLOTTE, N.C. — Carolina Panthers defensive end Julius Peppers, fourth on the NFL's career...