Duke vs. Pittsburgh: In an exciting high scoring game between the Duke Blue Devils and the Pittsburgh Panthers, Pitt came back from an early deficit to win 54-45 in the final seconds. Kenny Pickett hit Maurice French for the go-ahead touchdown with five seconds left. The game saw Pittsburgh go for 634 yards of total offense, 484 of which came on the ground, and Duke went for 619 total yards in the loss.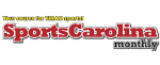 Carolina Panthers/NFL
Jay Gruden wasnt the Redskins problem. Top ten teams in College football and NFL....

Tune into The Rundown with Desmond Johnson Sat Mornings at 10am on Sports Hub...
ACC Football
North Carolina vs. Georgia Tech : The Tar Heels went on the road and...

Pittsburgh vs. Duke: Pitt almost blew a 26-3 lead but was able to get...

Wake Forest vs. Boston College: The Demon Deacons improved to 5-0 for the first...