Duke vs. Pittsburgh: In an exciting high scoring game between the Duke Blue Devils and the Pittsburgh Panthers, Pitt came back from an early deficit to win 54-45 in the final seconds. Kenny Pickett hit Maurice French for the go-ahead touchdown with five seconds left. The game saw Pittsburgh go for 634 yards of total offense, 484 of which came on the ground, and Duke went for 619 total yards in the loss.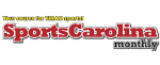 History of Bowman Gray Stadium
Carolina Panthers
Mike Blewitt, Joe Lisi, and Rich Cirminiello break down who the Carolina Panthers should...

The 2019 Carolina Panthers schedule has been released. 2019 Carolina Panthers Regular Season Schedule:...