Duke vs. Georgia Tech: The Blue Devils took advantage of three turnovers in the third quarter and turned them into 21 straight points as Duke topped Georgia Tech, 28-14. Daniel Jones threw three touchdowns, all in the third quarter, and the Duke defense stifled the Yellow Jackets for much of the game amassing 11 tackles-for-loss and 4 forced fumbles. TaQuon Marshall left the game early with an injury after throwing a touchdown.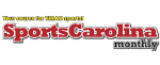 The Rundown – Most Hated UNC/Duke players
Carolina Panthers
Carolina passed on Irvin early in 2012 draft in favor of Luke Kuechly; now...

Veteran left tackle Matt Kalil has been released by the Panthers. CHARLOTTE, N.C. —...