Duke vs. Georgia Tech: The Blue Devils took advantage of three turnovers in the third quarter and turned them into 21 straight points as Duke topped Georgia Tech, 28-14. Daniel Jones threw three touchdowns, all in the third quarter, and the Duke defense stifled the Yellow Jackets for much of the game amassing 11 tackles-for-loss and 4 forced fumbles. TaQuon Marshall left the game early with an injury after throwing a touchdown.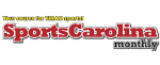 History of Bowman Gray Stadium
Carolina Panthers
Tune in live every Sat morning 10a-12 noon on The Sports Hub

After leading all NFL running backs in snaps played in 2018, Christian McCaffrey is...