Duke vs. Georgia Tech: The Blue Devils took advantage of three turnovers in the third quarter and turned them into 21 straight points as Duke topped Georgia Tech, 28-14. Daniel Jones threw three touchdowns, all in the third quarter, and the Duke defense stifled the Yellow Jackets for much of the game amassing 11 tackles-for-loss and 4 forced fumbles. TaQuon Marshall left the game early with an injury after throwing a touchdown.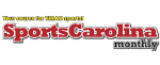 Carolina Panthers/NFL
Observations from the Panthers Week 2 20-14 loss to the Tampa Bay Buccaneers

Host Desmond Johnson with Rod Funderburk, John Olzsewski, Sawyer Dillion, Aaron Gabriel. Dez gives...
ACC Football
NC State vs. West Virginia: The Wolfpack lost a tough one on the road...

Duke vs. Middle Tennessee: Duke went on the road to Middle Tennessee and came...

North Carolina vs. Wake Forest Football: Wake Forest had to hold on late, but...