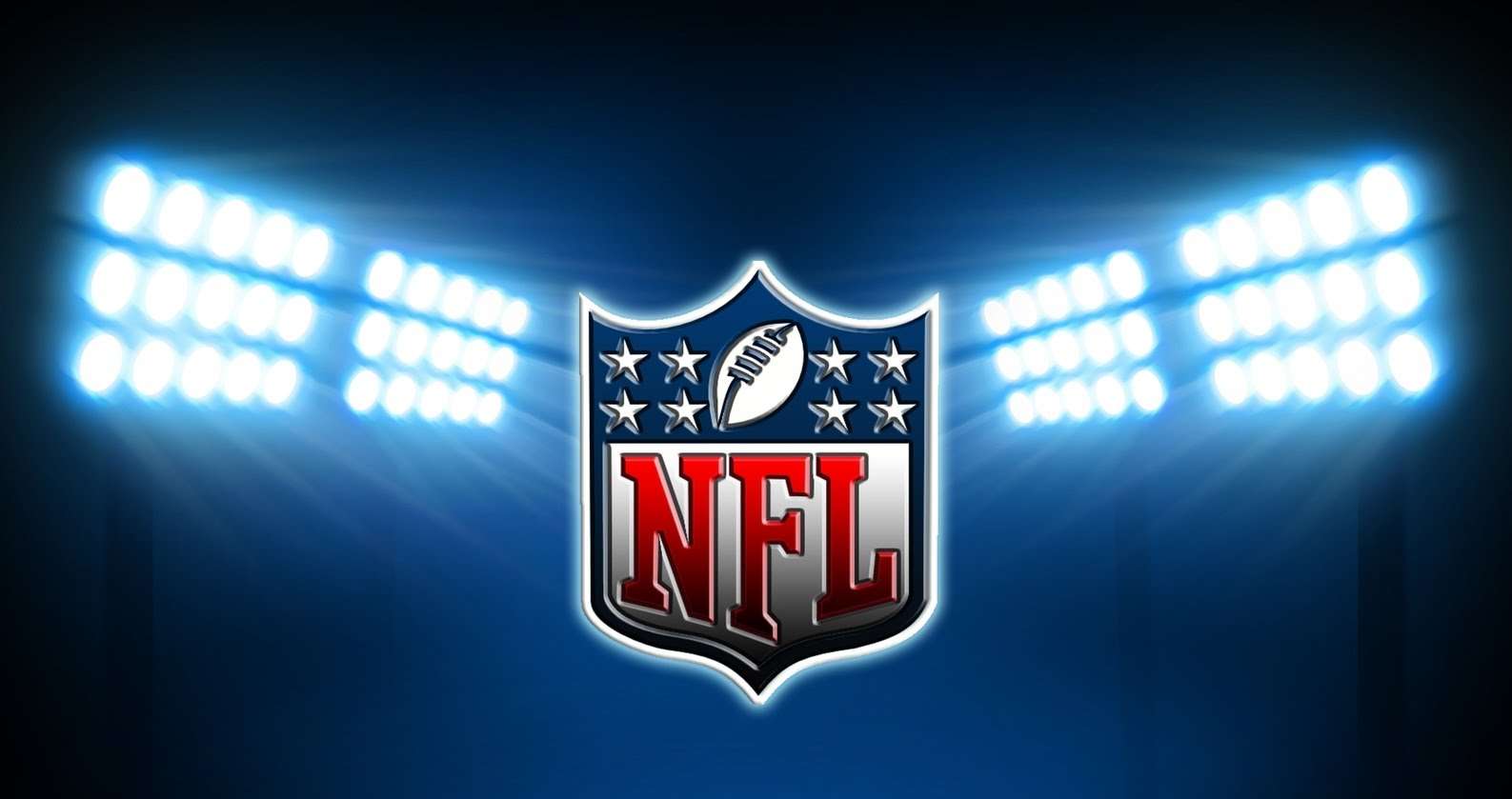 by Desmond Johnson
Well its that time of the year again. The air is a bit cooler, the streets are quiet around 1pm every Sunday afternoon and grills, crockpots and ovens are filled with tasty snacks for viewing. Football is BACK. Its crazy to even attempt to predict how the 2018 NFL season will go down. We all know typically, half of the playoff field from the previous year doesnt even make it back the next season. Really the only things that we can count on are
The Pats will win 11 games, and the AFC East
Someone will use Colin Kaepernick as an excuse to not watch football
Donald Trump will say something about the NFL
Ratings will still be high, and the sport will remain the #1 sport in the country
Last year major injuries to stars like Green Bay's Aaron Rodgers and Houston's JJ Watt did affect viewership. Blow out games or games between teams that simply werent good in prime time affected the league as well. However, this is a new season. New Storylines. New angles. Time to crown a new champion.
CAN New England get back to the Super Bowl for a third time in a row? Only the 70s Dolphins (3) and the 90s Bills (4) have before. CAN QBs like Deshaun Watson and Carson Wentz come back from leg injuries and retain the form they had before? Can Norv Turner turn Cam Newton into a 65% completion passer? Did the Rams over pay for Todd Gurley? Will the Rams get to the Super Bowl with a loaded roster or can the Eagles repeat? Can Atlanta play their way to hosting the Super Bowl in Atlanta? How will Pittsburgh deal with Leveon Bell still not reporting to the team? Is Jacksonville ready to take the next step? Will Tom Brady finally meet Father Time? Who wins the NFC East? Who wins it all? Stick around kids….lets take a journey into the 2018 NFL Season.
Predicted order of finish
NFC East
1.NY Giants
2.Dallas
3.Philadelphia
4. Washington
I think the Giants will win the division with a 10-6 record. NFC east has to play NFC south this year and the NFC south is clearly the best division in all of football. Dallas will lean on its run game and I think their defense will surprise people. Last team to repeat as Super Bowl champ was the Patriots in 03-04. Its HARD. More often than not the Super Bowl winner doesn't even make the playoffs the next year. Nick Foles will revert back to the Nick Foles the Eagles cut a few yrs ago. Actually looking at preseason, he already has. And Wentz isnt ready, that injury takes a full year to get back to form. Washington looks like a dumpster fire from far away. They got Alex Smith but who is he throwing to? Who is he handing off to? Too many questions too early. Adrian Peterson? Naah son. Giants in a surprise win the division worst to first. They have a top 3 WR in Odell Beckham Jr, a potential rookie POY in Saquan Barkley and a 2 time SB MVP at QB in Eli Manning. Manning only has to be a game manager, hand the ball off to Barkley, throw it to OBJ. Sounds easy….right?
NFC West
1.Rams
2.Cardinals
3.49ers
4. Seahawks
The Rams are built to win now. Usually "superteams" built with free agents dont work. Im reluctant to believe that the Rams will get past this during the 2018 season but HC Sean McVay and company have pushed all their chips in for this season. Teams need to have time to gel. Rams have a 3 yr window. I think they will host NFC championship game…and lose. Cards will surprise people with a tough defense and ball control offense. 49ers look like they can be a .500 club this year. A lot of their success will depend on Jimmy Garrapolo and weve only seen him start 7 games. Seattle legion of doom is gone which was the heart of the team. Wilson cant do it all…not with what is surrounding him. Seattle bottoms out this year. Rams division to lose.
NFC North
1.Green Bay
2. Minnesota
3. Chicago
4. Detroit
Green Bay wins this division if Rodgers is healthy all season. I think Chicago will have a top 10 defense in yards allowed and will threaten for a wildcard surprisingly. They will be very tough to score on especially after acquiring all pro DE/OLB Khalil Mack from the Raiders. They will also lean heavy on a run game led by Tarik Cohen (remember his name) Minnesota will fall back to the mean unless Cousins flirts with 5k yards passing. But I don't see that with former offensive coordinator Pat Shurmur now in NY. Vikings defense has been a top unit n the league for the past three seasons vs the run and overall and that will get them at least 9 wins. Kirk Cousins is not worth 90 million. Detroit is in the wrong conference. Stick them in the AFC and Id have them as a 4 seed. Here? In the NFC? They are an afterthought. Green Bay takes it.
NFC South
1.Carolina
2.New Orleans
3. Atlanta
4. Tampa Bay
No one has repeated as NFC South champ ever……except for the Panthers who three-peated from 2013-15. When Cam Newton has entered a season with no offseason surgery or injury the Panthers have never won less than 11 games. Last season he started healthy the panthers went 17-2. Hes healthy and 15 lbs lighter. Plus he has a potential top ten offense around him finally. Panthers will have top 10 defense again and potential league defensive player of year in Luke Kuechley. Its a homer pick but its got some meat behind it. Saints will be a game or two behind Panthers. Saints will be without Mark Ingram first 4 games due to suspension. In those 4 games the Saints have to play Bucs, Falcons, Giants and an improved Browns team. Two division rivals in the first 4 games will dig a hole for them for the division. Plus Brees is 37. Father time is watching him also. Falcons are like a parked ferrari. If they can get the offense out of the garage they will threaten for division. I dont trust their offensive coordinator however. Tampa may not even start Winston even after he returns from suspension. Panthers have back to back winning seasons for first time in franchise history and lock up top 2 seed with Rams.
AFC East
1. Pats
2. Bills
3. Dolphins
4. Jets
Pats will win but it will be close. Brady is 40. Brett Farve had a year like Brady did in his year 40….the next year he fell off a cliff. Father time is undefeated. This should be the year, Brady has limited talent at WR, an aging Gronk…they did draft RB Sony Michel from Georgia who can be a workhorse and take some load off of Brady….but the Pats defense isnt that good. If the Pats can build a run game like Denver had in the last yrs of Elway they wont skip a beat. But they probably win this god awful division. I like Buffalo to threaten finally. Defense will be top ten with Sean Mcdermott at HC. Josh Allen will surprise people at QB for the Bills the kid has a GREAT arm but needs coaching. Dolphins will float around .500 but no Jarvis Landry hurts their passing game (passed more than any NFL team last yr) Jets are a few drafts away…but I like the Sam Darnold pick for them. Need a RB and defense. Pats win again. For the billionth time. Sheesh. Someone step up and win this division please?
AFC West
1. Denver
2. LA Chargers
3.Kansas city
4. Oakland
Denver will have top ten defense with new rookie Bradley Chubb and All Pro Von Miller. Newly aquired QB Case Keenum is enough to win the West for Denver, who has churned out 1000 yard rushers 5 of the past 6 seasons. Chargers have to stay healthy. Philip Rivers to Keenan Allen can potentially be the top qb-wr duo in league. Never trust an Andy Reid team to do anything major. Chiefs will start off fast and fall to the pack. I don't know what Gruden is doing. You dont trade a top 5 defensive player in the league in August and expect to win the division. Chucky needs a few drafts….luckily he has two 1st round picks now to flip. But Raiders miss playoffs this year.
AFC North
1. Pittsburgh
2. Cleveland
3. Baltimore
4. Cincinnati
Pittsburgh may have the best offense in the league. Im a little concerned about the Leveon Bell holdout but I think he will be in by Week 2 at the latest. I believe in Cleveland. That felt weird to type. They have brought in the right players and will be an 8-8 or 9-7 club. They seem to have a vision which is amazing since the browns are 1-27 the past two yrs. Maybe enough to sneak into afc playoffs. Baltimore will have a qb controversy by week 6. Can Lamar Jackson take the job from Joe Flacco? I forgot the Bengals existed. How is Marvin Lewis still the coach?? Pittsburgh should win this division, but honestly if Bell sits out the season, it could be a wild one for the AFC North.
AFC South
1. Houston
2. Jacksonville
3. Indy
4. Tennessee
I think this division will actually be competitive….all 4 teams have a shot to win the division. Houston is my pick IF QB Deshaun Watson and DE JJ Watt are fully healthy. Jacksonville will have the best defense in football…but Blake Bortles is still the quarterback. No one has seen Colts QB Andrew Luck in a game in 2 yrs. Name another player for the Colts? Tennessee will depend on the play of QB Marcus Marriota. If he can be a top ten QB…Titans could get to playoffs again.
NFC
1.Rams
2. Panthers
3. Packers
4. Giants
5. Vikings
6. Saints
AFC
1. Pittsburgh
2. Denver
3. New england
4. Houston
5. Jacksonville
6. San Diego.
Conference championships
NFC
2 Panthers @ 1 Rams
AFC
2 Denver @ 1 Pittsburgh
Super bowl (in Atlanta)
Panthers vs Steelers
Winner: ??
Defensive player of year candidates
Luke Kuechley Panthers
Khalil Mack Chicago
Jalen Ramsey Jacksonville
Von Miller Denver
Cameron Wake New Orleans
Aaron Donald LA Rams
Danielle Hunter Minnesota
Offensive player of year candidates
Tom Brady Patriots
Christian Mccaffery Panthers
Deshaun Watson Houston
Todd Gurley Rams
Jared Goff Rams
Ezekiel Elliot cowboys
Saquan Barkley Giants
Leveon Bell Pittsburgh
Antonio Brown pittsburgh
Odell Beckham jr giants
Cam Newton Panthers
Drew Brees Saints
Julio Jones Falcons
Comeback player of year
Andrew Luck Indy
Top offense (ppg)
Pittsburgh
Top defense (ypg)
Jacksonville
Rookie of year
Saquon Barkley Giants
League MVP (last league MVP to win super bowl was Kurt Warner in 1999)
Tom Brady
Cam Newton
Todd Gurley
Jared Goff
Zeke Elliott
Desean Watson
Leveon Bell
Ben Rothlisburger
Saquon Barkley
Coach of the Year candidates
Sean McVay Rams
Ron rivera Panthers
Pat Shurmer Giants
Mike tomlin Steelers
Bill Belichek Pats
Bill O'brien Texans