By Staff Report NASCAR.com March 17, 2019 at 6:39 pm

NASCAR has another Bicentennial Man.
Kyle Busch picked up his 200th career NASCAR national series victory by virtue of his win in Sunday's Monster Energy NASCAR Cup Series race at Auto Club Speedway, the same track where he notched his first career Monster Energy Series victory in 2005. His 200-win mark in NASCAR's national series equals that of Richard Petty, who won 200 races in NASCAR's premier series.
The win is the Joe Gibbs Racing driver's 53rd in the series. Busch also has piled up 94 wins in the NASCAR Xfinity Series and another 53 in NASCAR Gander Outdoors Truck Series Series competition.
"Feels just like number one. Feels just like yesterday," a jubilant Busch said after climbing out of his car Sunday. " … Just awesome. Just awesome. To win 200, I mean, whatever it means, it means a lot to me. It means a lot to all my guys, everybody at Joe Gibbs Racing. It's an amazing opportunity to drive for Joe Gibbs. I cherish every minute of it, love it always."
The Las Vegas native notched his first of 200 victories in 2004 at Richmond Raceway in what is now the Xfinity Series, starting from the pole and leading 236 laps in the No. 5 Hendrick Motorsports Chevrolet. Win No. 2 wasn't too far behind, as Busch led 93 laps a Charlotte Motor Speedway two weeks later for his second victory.
NASCAR's 2015 Monster Energy Series champion added his first victory in the premier series in 2005 at Auto Club Speedway, leading 95 laps after starting 25th to take the checkered flag and celebrate for the first time at the sport's highest level. Earlier that year, Busch picked up his first Gander Outdoors Truck Series win at Charlotte, followed up a week later by another trip to Victory Lane at Dover.
Busch has won at least one Monster Energy Series race in every season since 2005 and only missed out on scoring victories in the other two series during that time frame in 2012. He's also the 2009 Xfinity Series champion.
"I think the original goal was just to get to NASCAR and then once I got here, it was to win a race," Busch said. "Once it was winning a race then it was about trying to sustain and being able to be a winner here and to be a champion here. To have the opportunities to continue down the line to be able to be successful each, and every year and we've been doing that. We've only won one title, but certainly I feel like I have the best team out there right now and we just have to be able to do it all year long."
Seven-time Cup Series champion Richard Petty also has 200 career national series wins, all of which came at the premier series level. The comparisons between the two milestones was inevitable, but one that even Busch himself doesn't consider parallel.
"What I said from the beginning of all this is it's not a comparison to Richard Petty's 200 wins. It is not," Busch said in March at ISM Raceway. "It is my own and an accomplishment for myself that should stand alone separate from Richard. Hell, I could say right now that I'm the winningest driver on pavement in NASCAR ever in the top-three series because Richard doesn't have 200 pavement wins, right? …
"I think it's a pretty cool accomplishment. There's so many different ways you can argue it or debate it or whatever and it has nothing to do with Richard, it's just solely a number. I think it's an accomplishment of its own. With Richard's accomplishment and what he's been able to do and what he's done for the sport, that's huge," Busch continued. "I feel as though I've been in this position to win as many races as I have due to a lot of great people and being able to go out there and celebrate 200 wins, I don't know that it will happen again, but if it does, that person should certainly cherish that moment. I hate that you get beat up so much about an accomplishment, but I guess that's part of life. Haters gonna hate."
Now that Busch has crossed No. 200 off his list — and he's still just 33 years old — what's next on his agenda?
"I don't know. 250 I guess — the race to 250," he said. "It's about being able to win on Sundays and I feel like I've won a bunch of races on Sundays — I've got (53) of them and the race there is going to be the race to 100 on that side. I think that's kind of what the next goal will be, is to try to get 100 Cup wins. …
"Might as well set your goals high, go out there and achieve. Let's set it at 100 and see if we can't get there. That would certainly put us up there with the top guys, being one of the best of the best. But overall that's a long ways to go. You got to win a lot of races, a lot of years, to be able to tally up that many. I'm not quite as good as Jeff Gordon any more with being able to win 10 races a year or 13 races a year. I don't know if those details will happen that much any more. Last year we gave it a shot with eight. See if we can't keep firing them off like we are right now and living the dream, baby."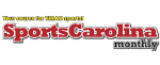 History of Bowman Gray Stadium
Carolina Panthers
In depth coverage of Carolina Panthers Football

*CatMan! R.I.P. Brother *Shaq Thompson wanting to retire here *Camp Battles Part 2 *Monty's...