The Duke Blue Devils cruised to a 90-64 victory versus the San Diego State Aztecs in their first Maui Invitational matchup. Duke used 52% shooting to bury the Aztecs early despite playing with foul trouble most of the game. Duke was paced by freshman R.J. Barrett who scored 20 for the devils in 26 minutes on the floor. Duke was able to push an 11 point lead to 17 at the half by going 2 for 1 in the first half final possessions and connecting on a pair of 3 point shots.
Freshman Zion Williams, played only 18 minutes in the game but scored 13 points, paired with 5 steals, freshman Cam Reddish dazzled the crowd in Lahaina Civic Center with a flurry of acrobatic layups that resulted the freshmen scoring 16 points. Junior forward Jack White was pivotal off the bench for Coach and the Blue Devils, scoring 12 points and pulling down 8 rebounds in 28 minutes of play. White's play, along with the rest of the bench allowed Duke to continue to put pressure on the Aztecs despite Barrett, Reddish and Williamson having to sit stretches of the game. Next up for Duke is a date with the number 8 ranked Auburn Tigers Tuesday night.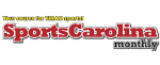 Carolina Panthers/NFL
Hosted by Ryan Stone. Do the Panthers actually have a QB Controversy….plus top ten...

Jay Gruden wasnt the Redskins problem. Top ten teams in College football and NFL....
ACC Football
NC State vs. Boston College: The BC Eagles ran all over the NC State...

Duke vs. Virginia: Virginia rebounded after their loss to Miami with a big 48-14...

Florida State vs. Wake Forest: In a back-and-forth game, the Demon Deacons defeated the...